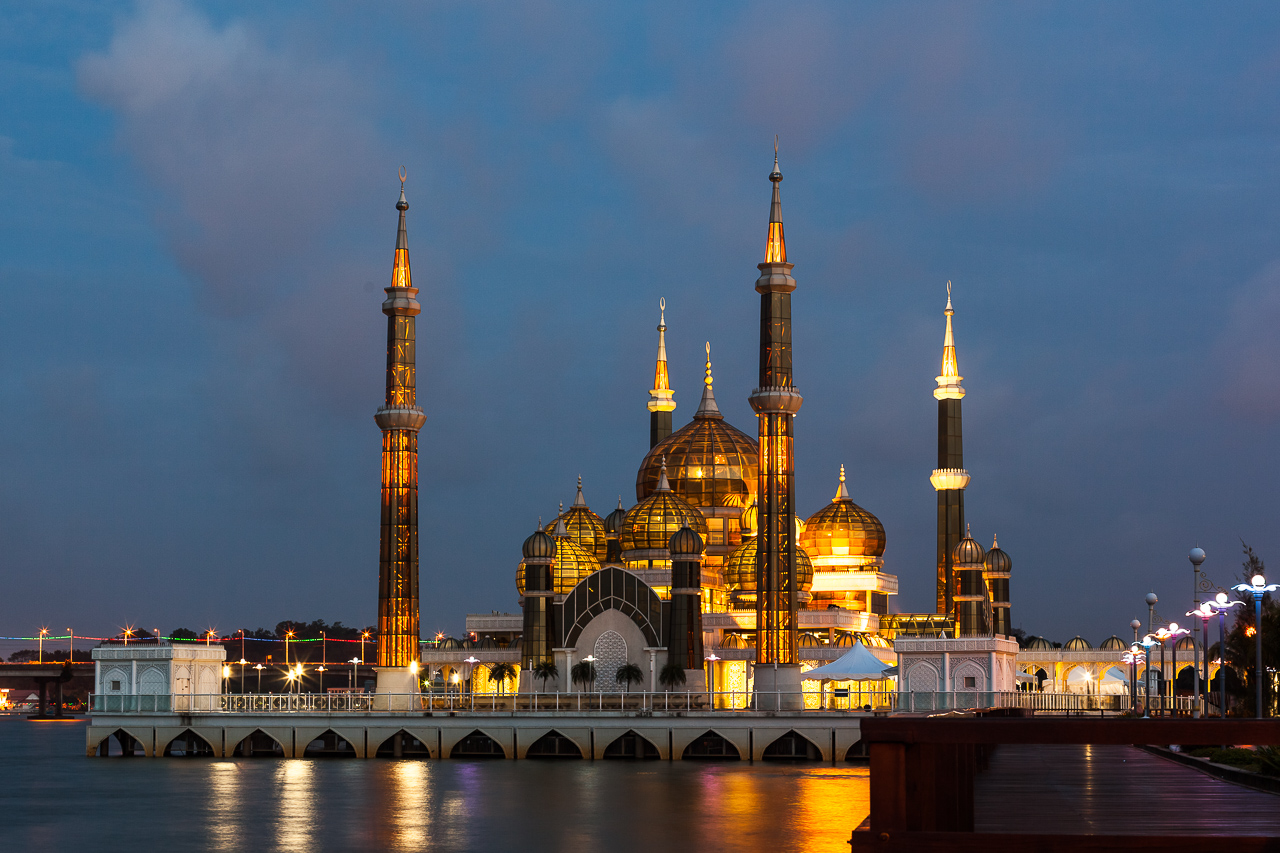 Night shot of the Crystal Mosque in Terengganu... 8 seconds exposure...

Terengganu is very mosque oriented. There's several quite spectacular ones, amongst others this one: The Crystal Mosque. They also have a bit of a theme park with minatures of the worlds most famous mosques. The northern states of Malaysia are ruled by more religious political parties, and that shows.

If you ever visit Malaysia, be aware that religion is a subject you do not want to get into with local people, unless they're very close friends (and then only in private).

This photo was shot on a trip in 2009, when we followed up from Pahang - Kuantan, along the east coast up north to Terengganu. Note that the main city has the same name as the state.


See the album 'Terengganu 2009', on the main page, for more photos of this trip.

Canon EOS 5D Mark II with Canon EF 50mm f/1.4

Terengganu, Malaysia - 26 December 2009