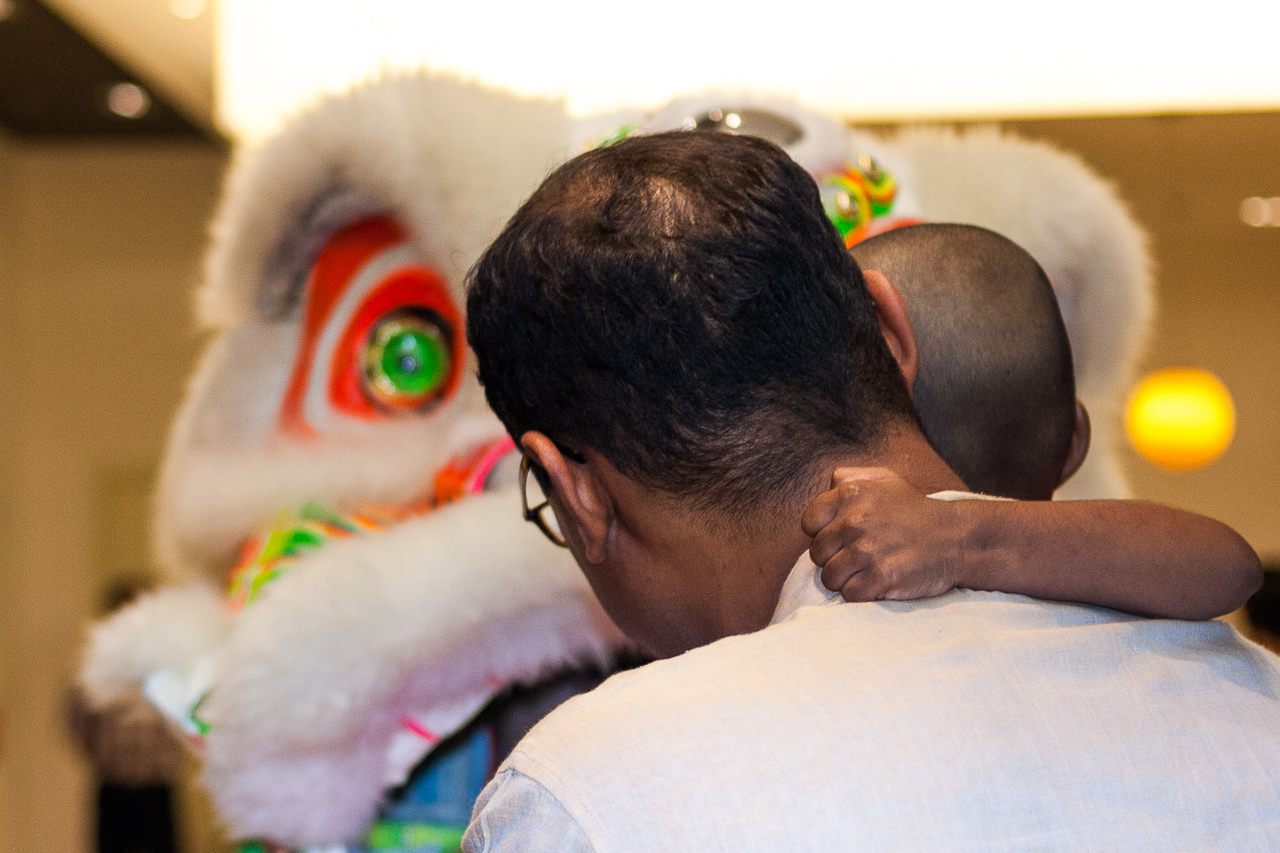 The kid is not too sure about that colorful thing with the huge mouth getting closer, seeing his little fist...

...

Big tradition is the lion dancing during Chinese new year. You'll find them at random spots over town during this week. Usually with a small orchestra that makes incredible noise when you're too close to it. Did you know there's also lion dance competitions going on? And although that might sound corny, it's quite stunning when you watch it - and scary - because they perform their tricks on poles that extend two to three meters from the ground up, jumping together in that heavy suit from pole to pole. One missed step and it can go horribly wrong...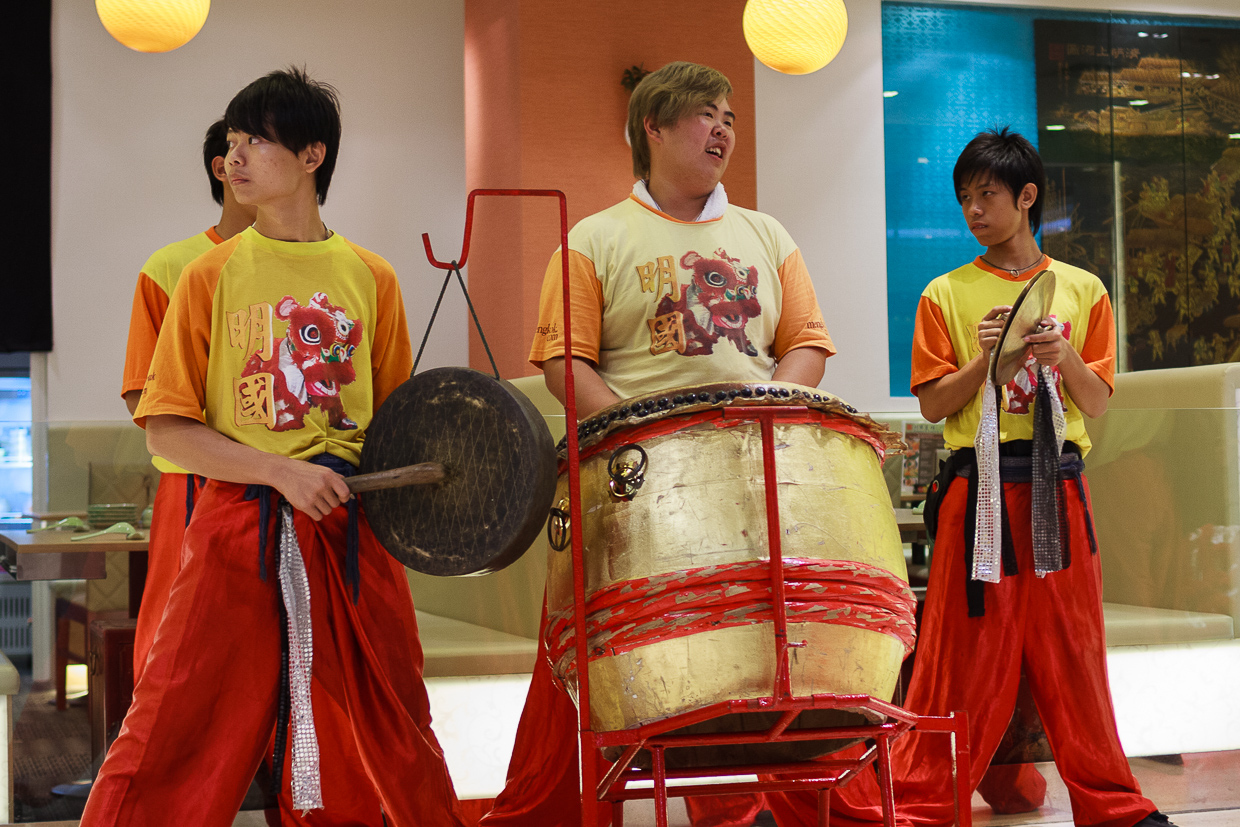 The lion dance orchestra that came with the scary lion...
...

Canon EOS 40D with Canon EF 35mm f/2.0

Kuala Lumpur, Malaysia - 24 January 2009