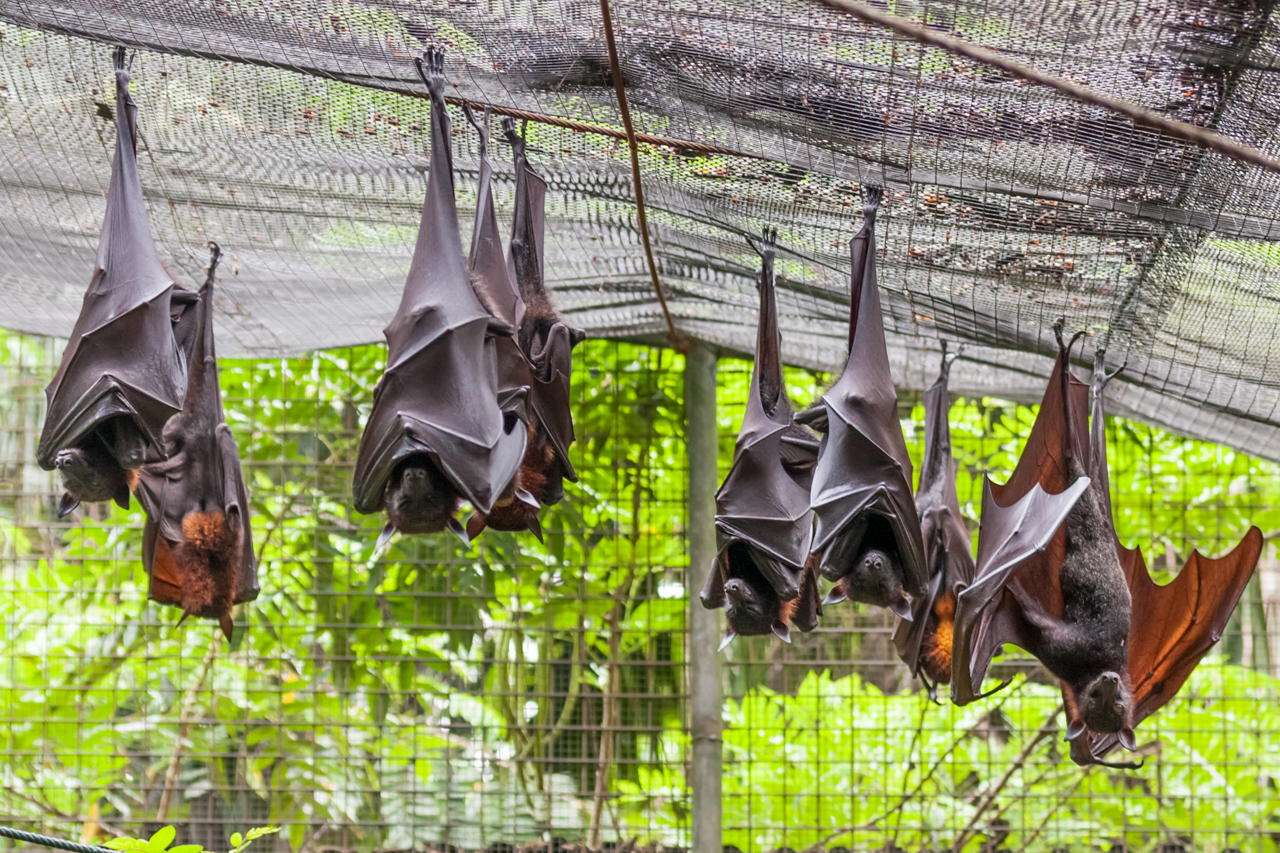 Fruit bats in Kuala Lumpur Zoo...

Not great, bad lighting, black creatures lit from above hanging upside down at the wrong time of day with the sun full out. Makes it hard to see any details or their heads and the contrast is harsh. Fill flash might have worked, but I wasn't that advanced back then. I do have flashes now for the Canon, but I hardly use them. They're inconvenient, too much hassle, and with a bit of a lens they propel the camera to two kilos. Let alone the fact that flash photography is darn complicated. As if taking a good photo isn't difficult enough. Truth though is that this photo was taken with a Canon EOS 40D, which has the built in flash: I simply didn't realise I should use it during the day...

...

Anyway, playing around with this photo, from my trip to the Zoo in Kuala Lumpur, I thought: what if I turn the picture over, like they were standing?

The result (I thought) was quite interesting...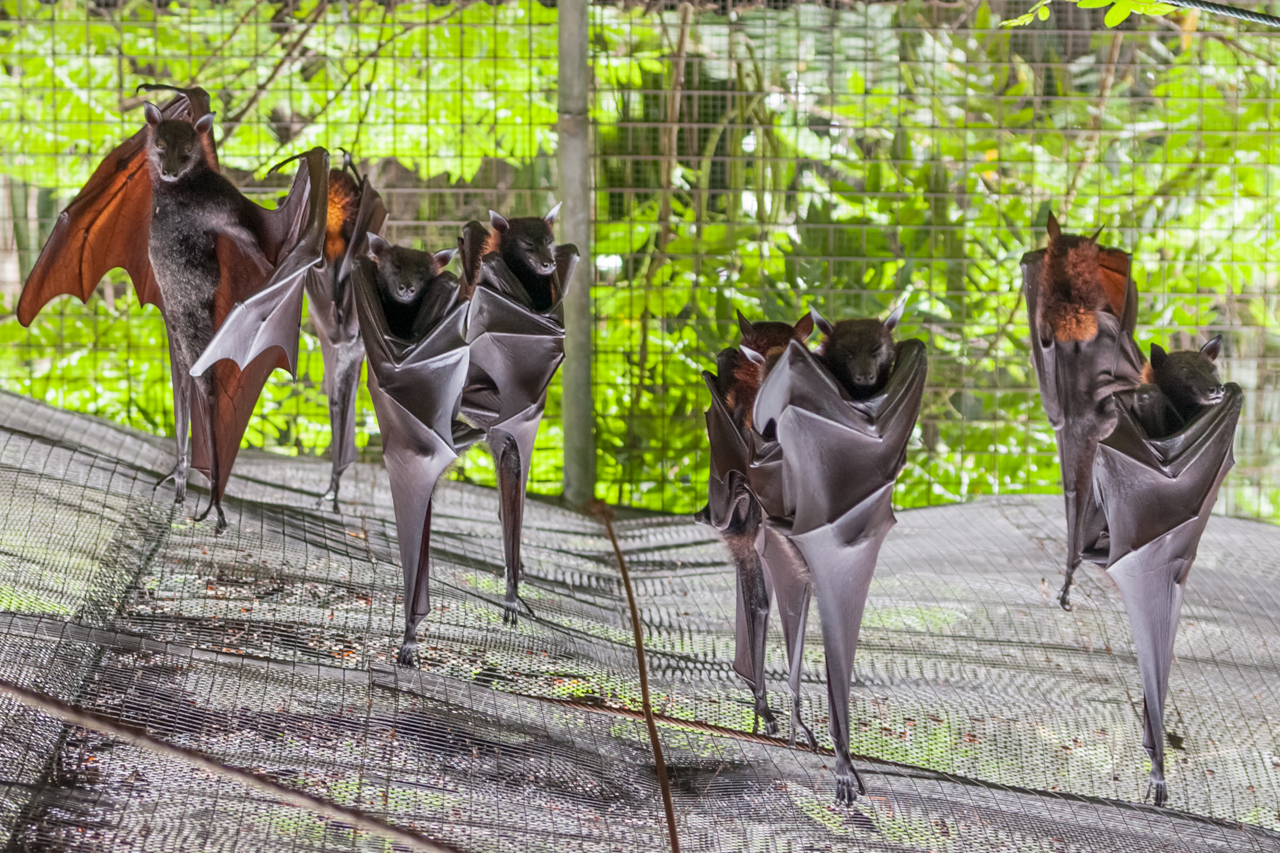 Same bats, but now standing up?
They transform into these elegant fashion models, wrapped in designer clothing, with the one in the corner about to break into dance (and perhaps song)... little Grace Jones'... you can almost see him tip-toeing around the others on some Tchaikovsky. They also seem more vulnerable, standing up, and less intimidating. These guys just eat fruit by the way, so they're quite harmless. Their faces reminded me of Anubis, ancient Egyptian god, protector of the deceased and their tombs. The guy with the jackal head.

Still the not so great lighting, that didn't change...

...

Canon EOS 40D with Canon EF-S 60mm Macro f/2.8

Kuala Lumpur, Malaysia - 24 March 2008